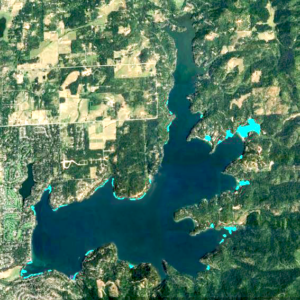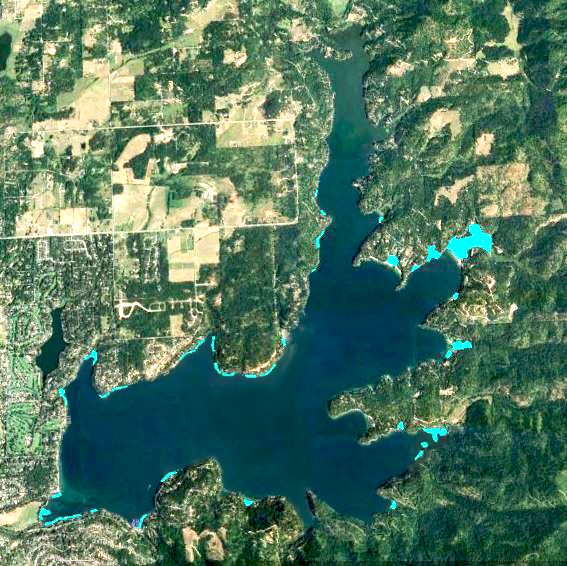 Exactly one year ago, the Idaho State Department of Agriculture (ISDA) treated the southern end of the lake with the then-new herbicide, ProcellaCOR.  This promising solution targeted Eurasian Watermilfoil (EWM). It worked systemically to disrupt the weed's normal cell function to the degree that the plant died. Most notably, the herbicide worked at the root level, ensuring that the weed would not regrow and propagate in 2020.
Main Body Remains Clear of EWM
Recent surveys of the 2019 treatment areas, as well as a lake-wide survey of the full littoral zone, have revealed the hoped-for suppression of EWM growth in the Main Body of the lake. Last year's treatment areas are clear, except for a persistent patch in the far reaches of Mokins Slough.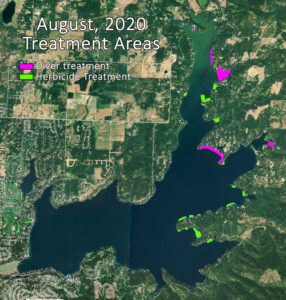 There are a few new growth areas just outside of the 2019 ProcellaCOR treatment areas: on the north shore of O'Rourk Bay, around Yellowstone Point, and inside the bay between Chicken Point and Hayden Haven Rd.  The North Arm has its share of persistent sites too: the back of Skinner Bay, McLeans Bay, plus stretches to the north and south of McLeans.
Treatment Scheduled for Aug 20-25
All of these areas are the target of the next treatment phase scheduled for August 20-25. A testament to the improvements in weed management is the plan for diver-removal or hand-harvesting weeds in the sparsely populated areas like Mokins, McLeans, and Chicken Point.  There, the shoots are few. Divers will be able to pull the weeds while inspecting for and eliminating the newest growth. The other growth areas will require herbicide treatment. ProcellaCOR will be the chemical of choice, resulting in very limited water-use restrictions.
As always, if you do happen to find an invasive species in your area, please be sure to share photos, location, and density information with ISDA. Jeremey Varley and Kim Holzer want to know!