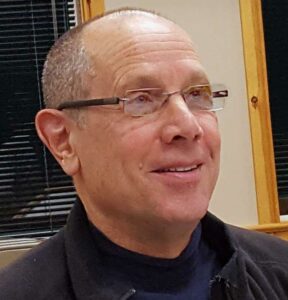 Leo Notar has lived in Hayden Lake for over 30 years and is passionate about cycling around the lake and kayaking its pristine shores. Leo's love for this incomparable beauty led him to join the Improvement District Board in 2019. Following his election, Leo applied his passion and expertise to help realize the Improvement District's mission: to protect and enhance the water quality and the quality of the environment within the Hayden Lake Watershed.
A Term of Impactful Service
Leo's "get it done" attitude energized and motivated the Improvement District. When he saw a need, he stepped up to meet it. As a result, Hayden Lake is a safer place to play because we have permanent signage at all launch points to remind locals and visitors about Kootenai County's speed and wake laws. Boaters have reliable reference points to guide their travels around the lake because we have permitted buoys that mark the no-wake distance from shore. And we have a visual archive of the lakeshore through which we can tell the story of a changing Hayden Lake in the future. Along with fulfilling the demanding role of Improvement District Treasurer, these accomplishments represent uncountable volunteer time and immeasurable dedication.
Leo continues to champion the needs of the watershed from his home by the lake through his role as a citizen and neighbor.

Welcome Tom Yount
To fill the vacancy left by Leo's departure from the board, we welcome Tom Yount, appointed in December 2022, to the third HLWID Board Member position.
As a year-round resident, Tom is an avid recreator throughout the watershed. He and his family enjoy boating, skiing, fishing, paddleboarding on the lake, and hiking and hunting in the mountains. Tom has a Construction Management degree with 35 years of practical experience. He has worked with Idaho DEQ, EPA, and other agencies for permitting, engineering, building, and operating waste and wastewater treatment facilities. Tom believes that Hayden Lake's water quality and the overall watershed ecosystem are vital for the benefit of the current and future residents.